This post is part of our multi-part blog series – New Year, New Gut.
Explore the benefits and process of improving your health with a diet cleanse.
Which diet cleanse is right for you
As you are evaluating cleanses with your Heart Spring Health nutritionist, you'll notice that every cleanse is going to have a few things in common:
Specific foods or food groups to be removed from the diet
An amount of time to remove these foods – it may be the same amount of time for all foods or a stepped approach
An amount of time to reintroduce foods – some cleanses are more specific about this than others and may not specify a reintroduction at all
Shift Cleanse
Created here at Heart Spring Health, this cleanse takes the work out of planning and outlines each meal with detailed recipe instructions and shopping lists. It is great for those individuals who can't cook, eat out, or use pre-packaged foods. The Shift Cleanse lasts 3 weeks with the food reintroduction phase occurring during the 4th-6th week depending on how long this process takes.
The Shift Cleanse consists of 4 phases:
Phase 1 has more fibrous whole-food recipes
Phase 2 starts to incorporate more soups
Phase 3 is a 3 day liquid phase
Phase 4, after reintroducing solid foods post-liquid phase, is your food allergen reintroduction portion.
Unlike other cleanses, the Shift Cleanse can easily accommodate vegans, vegetarians, and meat-eaters. Below is a sample 1-day meal plan for Phase 1:
Breakfast: Coconut Kale Smoothie with banana, kale, nut butter, coconut water, a date, and a few ice cubes.

Lunch: Sweet Chopped Salad with spinach, apple, cucumber, black beans, avocado, raisins, and lemon tahini dressing.

Dinner: Warm Broccoli Salad with broccoli, asparagus, apple, cashews, dried apricots, brown rice, optional chicken breast, with coconut tahini dressing.

Snack: Homemade cinnamon energy balls
What it eliminates:
All gluten-containing foods
All dairy and dairy-containing foods
Soy and soy-containing products
Added sugar including white sugar, brown sugar, agave, splenda, maple syrup, molasses, stevia, coconut sugar, and date sugar
Whole30
This cleanse has gained a lot of media attention over the years, but it is a great cleanse because it eliminates foods you may not expect to cause reactions. Whole30 has been successful for those with chronic inflammation, autoimmune disorders, digestive problems, chronic fatigue, and more. Since the cleanse focuses on cooking whole, unprocessed foods, it is great for those looking to change up their habits around eating mostly pre-packaged, processed foods. There are a lot of resources available, hundreds of recipes, and a large online community that help guide the cleanse process. To learn more, check out their website: www.whole30.com.
What it eliminates:
Added sugar including maple syrup, honey, agave nectar, coconut sugar, date syrup, monk fruit extract, Stevia, Splenda, Equal, Nutrasweet, and xylitol
Alcoholic, in foods and beverages
Grains
Legumes (including peanuts)
Dairy
Additives like carrageenan, MSG, or sulfites
The 30-Day Paleo Challenge
This cleanse is great for those who have more cooking experience, since meal preparation is an important part of following the guidelines. Paleo is a diet designed around how our paleolithic, hunter-gatherer ancestors ate before the development of agriculture. Animal proteins, non-starchy vegetables, small amounts of fruit, and healthy fats make up most of your meals. For vegetarians, there is an adapted Paleo diet, especially for those who include eggs.
What it eliminates:
Grains
Legumes (including peanuts)
Dairy
Refined vegetable oils
Refined and artificial added sugars (naturally occurring sugar from things like honey and maple syrup are ok in moderation)
Soy and soy containing foods
Corn (including corn starch)
Potatoes (including sweet potatoes)
Processed foods (frozen or processed dinners, packaged foods, and snacks)
Wine/Beer
Keto Diet
The "keto" or ketogenic diet can be used as a cleanse to transform your metabolism from primarily using sugar and carbohydrates for fuel to primarily using fat. Meals are high fat, moderate protein, and low carbohydrate. In this "ketotic" state, your body is able to burn a by-product of fat metabolism, called "ketones". Using ketones for fuel has been shown to facilitate weight loss, improve diabetes and insulin sensitivity, and improve mental health. Because of the reduced carbohydrate intake, weight loss, initially in the form of water weight, is a typical side-effect. This is a great option for those looking to lose weight, reduce risk of diabetes or regulate blood sugar for those already diagnosed with diabetes, for those individuals who can't kick their cravings, and plenty more. Because all individuals have a different starting point when it comes to health, the time frame for this cleanse varies and will be determined through your work with the nutritionist.
What it eliminates:
Sugary foods and sugar alcohols
Grains or starches
Fruits (except for small portions of berries)
Beans or legumes (including peanuts)
Root vegetables and tubers (anything that grows underground)
Unhealthy fats, such as trans fats and low-quality saturated fats
Alcohol
The Elimination Diet
This diet is less structured but more restrictive and is typically utilized for those with conditions such as ADD/ADHD, autoimmune disorders, asthma and allergies, arthritis, skin conditions, cardiovascular disease, neurodegenerative disorders, mood disorders, narcolepsy, addiction, migraines, and kidney problems. Although the other cleanses would benefit these conditions, this cleanse eliminates a wider range of more specific foods.
What it eliminates:
Citrus fruits
Tomatoes, eggplants, potatoes
Wheat, corn, barley, spelt, kamut, rye, oats, and all gluten-containing products
All legumes (including soy and soy products)
All nuts and seeds
Beef, chicken, pork, eggs, cold cuts, bacon, hot dogs, canned meat, sausage, shellfish, meat substitutes made from soy
All dairy and dairy products
Processed and hydrogenated oils, mayonnaise, spreads, butter, margarine
Alcohol, caffeine
Chocolate, ketchup, mustard, relish, chutney, soy sauce, barbeque sauce, vinegar
White or brown sugar, honey, maple syrup, corn syrup, high fructose corn syrup, desserts
Although it looks as if you cannot eat anything, you may freely enjoy a variety of vegetables and leafy greens, non-citrus fruits, fish, lamb, olive and coconut oils, and more. As you can see, this cleanse is much more restrictive than the previously mentioned cleanses. If you are not finding a decrease in symptoms from trying a smaller-scale elimination diet, eliminating this wide range of foods might be your next step.
Choosing your Diet Cleanse
Your cleanse decision should be based on your specific needs, goals, lifestyle, and preferences. While a cleanse is short-term, you want to choose one that you can see yourself adapting into your lifestyle so the benefits continue even after you are finished. For example, if you prefer to eat vegan, you may choose the vegan form of the Shift Cleanse. But if you are a meat-eater and have been eating pre-packaged foods for most of your meals, the Paleo Challenge or the Whole30 might be just the thing to alleviate those stubborn gut issues.
The purpose of the cleanse process is to break old habits and introduce new ones that support your health and give you answers into what could be causing your symptoms. Even if you do not feel symptoms, a diet cleanse is a great way to check in with your body, especially during the holidays when we are bombarded with sugary treats and other out-of-the-norm eating habits. Following elimination guidelines for at least 30 days and checking in with a nutritionist throughout the process will ensure success to get you on the right track. Give your gut some extra love by eliminating inflammatory foods, replacing them with whole, "real" foods, and learning adaptable skills along the way.
| | | | |
| --- | --- | --- | --- |
| Cleanse | Total Length | Structured Reintroduction | Vegetarian/Vegan Friendly |
| Shift | 6 Weeks | Yes, weeks 4-6 | Yes |
| Whole30 | 30 Days | Yes, 10-30 days after initial 30 days | Yes |
| 30-Day Paleo | 30 Days | No | No |
| Ketogenic Diet | Varies | No | No |
| Elimination Diet | 30 Days | Yes | No |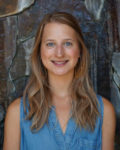 Mary Bailey, RDN, MS is a Portland nutritionist who believes you can be healthy and enjoy food. Mary will help you learn to trust and feel comfortable with your body with empowered, knowledgeable food decisions. She received her Masters of Science in Holistic Nutrition through the National University of Natural Medicine where many of the ND's at the clinic also completed their education. Learn more about Mary
To schedule an appointment with Mary or any of our providers, please contact us at 503-956-9396 or [email protected]
Photo courtesy of Unsplash