Why is everyone going gluten free?
You have probably met someone who is "going gluten free." It has become a popular topic of conversation as more and more people are discovering issues with gluten. Why would anyone give up something as good as bread and pasta? The answer lies in the protein. Gluten is a protein that, for some individuals, may trigger an inflammatory response. Symptoms vary based on whether you have an immune response (Celiac Disease) or an intolerance/sensitivity. Celiac Disease is an autoimmune disorder that affects 1% of the population (1) and requires strict avoidance of gluten-containing products. It can be tested with a simple blood test. Gluten intolerance/sensitivity is more difficult to test and is best tested through a 3-4 week elimination and reintroduction diet. If certain symptoms go away during the elimination period and return with gluten reintroduction, it is safe to say there is an intolerance there.
Check out our blog series about diet cleanses
Identifying gluten-containing foods
Going gluten free for those with an intolerance can have drastic benefits on your health, especially for digestive issues, focus, unspecified fatigue, joint pain, skin issues, and more. But where should you start? The first step is knowing what you can and cannot eat. Here is a list of some common gluten-containing grains:
Wheat
Varieties and derivatives of wheat such as:

wheatberries
durum
emmer
semolina
spelt
farina
farro
graham
KAMUT® khorasan wheat
einkorn wheat

Rye
Barley
Triticale
Malt in various forms including: malted barley flour, malted milk or milkshakes, malt extract, malt syrup, malt flavoring, malt vinegar
Brewer's Yeast
Wheat Starch that has not been processed to remove the presence of gluten to below 20ppm and adhere to the FDA Labeling Law (2)
So what can I eat?
The good news is that there are more foods you can have than foods you can not have. Enjoy a variety of vegetables, fruits, meat, fish, beans, eggs, quinoa, dairy, healthy oils, and nuts/seeds. Although there are many gluten free breads, pastas, and baked goods out there, you'll want to stick to foods in their most natural form because the words "gluten-free" do not mean "healthy." In order to achieve the right texture and taste similar to gluten products, the gluten-free alternatives tend to be highly processed. Here's why (3):
Gluten-free products are high in starches like tapioca starch, potato starch, corn starch, and rice flour and low in fiber. The starch acts like sugar in the body and raises blood sugar.
Gluten-free products are typically low in nutrients like vitamins, minerals, protein, and fiber.
The ingredients in gluten-free products can be more inflammatory for the gut, especially those derived from corn and rice flours.
Gluten-free products, especially baked-good alternatives, are filled with added sugars to replace the flavor lost with the lack of grains.
Gluten-free products contain inflammatory seed oils like canola, soybean, and cottonseed, which are highly processed.
Non-organic gluten-free products typically contain GMO corn and soy. (note: if choosing gluten-free products, choose organic as much as possible).
Gluten-free products often contain xanthan gum used to improve texture. It has been shown that this may affect GI issues and trigger allergies.
Another consideration when going gluten-free is the importance of reading food labels. Gluten can sneak into unsuspecting foods very easily, especially pre-made or packaged foods. See a list here of some foods that may surprisingly contain gluten.
The easiest way to be 100% sure you are not ingesting gluten is to eat a whole-foods diet in which everything you are buying and eating is as close to its natural form as possible (ie. not from a box or a can unless the ingredients are as simple as possible). Cooking at home can be a great way to avoid sneaky gluten additives. Although it may be difficult to give up your bread and pasta, it could be the answer to better digestion, a clearer mind, improved energy, and overall health. Worth a try if that's the case!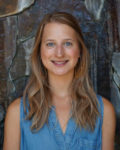 Mary Bailey, RDN, MS is a Portland nutritionist who believes you can be healthy and enjoy food. Mary will help you learn to trust and feel comfortable with your body with empowered, knowledgeable food decisions. She received her Masters of Science in Holistic Nutrition through the National University of Natural Medicine where many of the ND's at the clinic also completed their education. Learn more about Mary
To schedule an appointment with Mary or any of our providers, please contact us at 503-956-9396 or [email protected]
References
B. Lebwohl et al.: State of the Art Review: Celiac disease and non-celiac gluten sensitivity. BMJ 351 (2015)
Information adapted from https://www.wheatbellyblog.com/