At Heart Spring Health, we want you to be supported in the difficult, personal, and complex decision around the Covid vaccine
Maybe you're worried about long-term side effects or you've had negative reactions to vaccines in the past. We're here to provide the perspective and individualized approach to healthcare we all deserve.
Taking any type of medication or vaccination comes with both benefits and risks. Historically, the greatest risks with vaccinations have been known within the first two months or once 1-2 million people have been vaccinated. We have already achieved this milestone for the COVID vaccine, and it is known to be safe. The vast majority of people can expect not to experience serious, life-threatening side effects.
There is still a very small percentage of people who may experience serious side effects from the COVID vaccine. If you have questions regarding your specific experience with prior vaccinations, your health, or the COVID vaccination, we urge you to make an appointment with a naturopathic doctor. Our naturopathic doctors will assess your individual risk level and hear about the discomfort you are feeling. We can offer insights into the type of COVID vaccine, if any, that may be the best option given your individual circumstances.
4 steps in your vaccine decision making process
1. Educate Yourself
There's so much information out there, but try to find sources that use expert, peer reviewed research. See if they present both sides of the argument. Some examples are listed at the bottom of this article.
2. Consider both sides
Take a moment to imagine what it might be like to get vaccinated and not get vaccinated. How would being sick with the virus impact your life: personally, professionally, socially? Rest in a feeling of peace and strength that you've done everything you can do to make the best decision.
3. Embrace your loved ones and the community
This decision not only impacts you, but also the people you care about. How are you taking care of your family, friends, and community overall? How will your vaccination decision affect how other people live, work, and maintain their own health?
4. Stay Healthy
Whether you decide to vaccinate or not, you can continue to develop healthy tools and habits for your immune system. Naturopathic medicine is here to help.
Tips for staying healthy from vaccination or virus
Fortunately the same recommendations to boost the immune system from the virus can help you have an appropriate vaccine experience.
Adequate vitamins A and D levels.
Plenty of restful sleep, fresh air, sunshine, and moderate exercise.
Eat fermented foods and take probiotics regularly.
Eat anti-inflammatory foods such as turmeric, rosemary, and ginger.
7-9 servings of a rainbow of colorful vegetables a day.
Avoid processed foods, sweets, and alcohol.
Use better masks, such as KN95.
Continue social distancing and hand washing.
Take your prescribed constitutional homeopathic remedy the day before vaccination and/or after exposure to illness.
Come into the clinic for constitutional hydrotherapy, IV nutrient therapy, acupuncture, or just talk to one of our naturopathic doctors.
If you do decide to vaccinate
Vaccinate when you are well and not ill.
Get tested by your Heart Spring Health naturopathic doctor before and after vaccination to look at immune health and vaccine response.
Download the CDC app and inform your doctor and the app of any symptoms you believe are vaccine-related. This will help our healthcare system prevent and treat vaccine injury.
You are not alone in making this decision or maintaining the health required to protect you from illness and prepare you for the vaccine. Taking the vaccine is likely a good option for most people, and we look forward to guiding you and our overall community out of this pandemic.
If you have any questions or concerns about seeking treatment, please call us at (503) 956-9396 or email [email protected].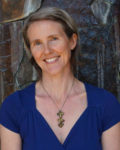 Dr. Serron Wilkie is a naturopathic doctor and acupuncturist at Heart Spring Health, a holistic health clinic in Southeast Portland, Oregon. She provides the full spectrum of care for a wide range of health concerns, including a focus in holistic mental health and integrative cancer care. Click here to learn more about Dr. Wilkie.
References