This post is part of our multi-part blog series – New Year, New Gut.
Explore the benefits and process of improving your health with a diet cleanse.
How to successfully reintroduce foods
Congratulations! You have made it through your elimination cleanse and now it's time to reintroduce the foods you eliminated. By now you should be feeling refreshed and energized. It might be hard to imagine reintroducing foods while feeling great, but this is a vital step in your cleanse process. This is the test to see if these foods cause problems and may allow you to avoid long-term restrictions. You eliminated these inflammatory foods to allow the body to heal, and now it's time to learn how the body will respond.
The purpose of reintroduction is to see whether certain foods trigger negative reactions such as fatigue, gas, bloating, diarrhea, skin problems, and other inflammatory symptoms. If the reintroduced food does cause one or more symptoms, you now know that it should be eaten with caution, or perhaps not at all if the reaction is severe. If foods are reintroduced without symptoms, you can happily include them in your diet. You can now welcome this new awareness of what foods set your body off and use it to make more healthy choices in the future.
For example, let's say you were eating a lot of refined sugar and desserts before your cleanse. Now that you have cut it out and started reintroducing it, you may notice you get very anxious and then fatigued. During your cleanse, your energy was steady and even throughout the day. Because you have become more aware, this reaction to introducing sugar may motivate you to limit it more often. This is just one example of a beneficial change you've made that will continue even after you are finished cleansing.
Reintroduction Steps
You'll be reintroducing one food at a time, so it's obvious which foods are causing reactions. You may start with your most missed food or a food you think won't cause a bad reaction. Eat one serving of this food 3 times in one day (or within 24 hours). Make sure the food is by itself and not mixed with other ingredients. For example, if introducing yogurt, choose plain yogurt instead of flavored because of the added sugars. We want to know how you react to dairy, not sugar.
Choose foods that you actually like when reintroducing. These should be foods that you would commonly want to eat when off of your cleanse.
If you feel sick after the first serving of the reintroduced food, then STOP. This means that your body does react negatively to this food. No need to keep eating if you know it's a trigger food.
After 24 hours of reintroduction, wait at least 5 days to assess if there is any reaction to this food. If a reaction occurs, wait until you are symptom free before reintroducing your next food. If after 5 days you do not notice anything, move on to the next food. You may respond right away to a food, or it may take a few days for a reaction to occur depending on what part of the immune system is triggered. It is helpful to keep a symptom diary during this time so you do not forget how you reacted or did not react to each food.
Common Reactions to Typically Eliminated Foods
Dairy
Symptoms: pelvic congestion, ear pain/itchiness, eczema, bloating, diarrhea, constipation, gas.
Foods: It is important to note that some people can handle fermented dairy such as yogurt and hard cheeses, better than non-fermented, such as regular milk and softer cheeses. It might be a good idea to introduce these on two separate occasions to assess if one is easier to handle than another.
Gluten
Symptoms: brain fog, inability to focus, bloating, diarrhea, constipation, eczema
Foods: DO NOT USE BREAD because of the added yeast. When introducing gluten, choose things that are unleavened, like wheat berries, whole wheat pasta, cream of wheat, etc. We want to know how you react to gluten, not yeast.
Soy
Symptoms: sometimes skin issues/rashes occur
Foods: organic non-GMO edamame, salted soy beans, organic tofu
Sugar
Symptoms: fatigue, headaches
Foods: a teaspoon of sugar in your tea 3 times in 24 hours
Common generalized symptoms of reintroduction may include
Light stomach ache
Stomach cramps
Bloating
Gas
Foggy mind
Ease of irritability
Pimples
Eczema
Changes in body odor
Puffiness in face
Puffiness in fingers and toes
Achy joints
Vomiting
Diarrhea
Constipation
Extreme or unfamiliar fatigue
Sluggishness
How to deal with symptoms
You felt great while being on your cleanse. So when reintroducing foods, uncomfortable symptoms might come up. Herbal teas are a great way to decrease uncomfortable gas and bloating. Below is a list of herbal teas to aid in digestions:
Peppermint
Ginger
Gentian root
Fennel
Angelica root
Dandelion
Marshmallow root
Any herb blend that specifies digestive ease properties
Heart Spring Health Nutritionist
As always, your Heart Spring Health nutritionist can guide you throughout the reintroduction. If you are unsure about the order of food reintroduction, bad reactions and support with what you've just experienced, let us know.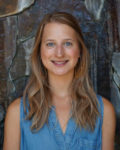 Mary Bailey is the Registered Dietitian at Heart Spring Health in Southeast Portland, Oregon. She completed her 1,200 Dietetic Internship hours with a variety of experienced RD's throughout the Portland area, covering a wide variety of conditions and populations. She received her Masters of Science in Holistic Nutrition through the National University of Natural Medicine where many of the ND's at the clinic also completed their education. Along with continually learning, Mary spends her time exploring the outdoors, cooking, spending time with friends and family, and traveling. Learn more about Mary
To schedule an appointment with Mary or any of our providers, please contact us at 503-956-9396 or [email protected]