This post is part of our multi-part blog series – New Year, New Gut.
Explore the benefits and process of improving your health with a diet cleanse.
How to maintain the benefits beyond the diet cleanse
It's time to celebrate the completion of your cleanse! Was it a positive and eye opening experience for you? Now what? You have discovered the foods you are sensitive to, and you feel refreshed and renewed for the new year. How do I continue this great feeling? Keep these tips in mind as you transition out of your cleanse and back into a less-structured eating plan:
#1 – Always return to your goal
You made a health goal for yourself before you started your cleanse and will have continually returned to that goal (with your nutritionist) whenever you needed motivation. This goal is still important even after you've finished your cleanse. Whether it's the same goal, or you've changed it up to be more applicable to your long-term wellness vision, having a health goal is a vital part to staying on track. It helps remind you why you want to eat better and helps you stay mindful about your food choices. Make your goal front-and-center, post it on the fridge, highlight in your planner or journal.
#2 – Prepare for all kinds of situations
You never know what situations might arise as you transition out of your cleanse. It is important to be prepared ahead of time, especially if you want to maintain the health benefits you worked so hard for. For example, let's say you found out you feel better when you avoid dairy, but you have multiple social events and weekend trips planned that you know will expose you to temping cheeses and creamy desserts. Having a plan in place before these situations will help you stick to your goals. You may bring your own dairy-free cheese or plan on other food choices. If you tell yourself, "I plan to eat this cheese, and know I might not feel well, but that is my choice and I am happy with it," then by all means, go for it. As long as you are conscious of your choices, you are still being mindful.
#3 – Know how to stock your fridge and pantry
Having a variety of healthy food choices on hand is important to sticking with your health goals. On the other hand, having a variety of symptom-triggering foods on hand might not be the best idea if your goal includes limiting these from your diet in order to feel well. Include a wide variety of healthy food choices that you enjoyed throughout your cleanse so that your eating habits will more easily become part of your daily routine.
#4 – You can always restart
Remember, even if you've strayed away from your improved eating habits months after going off of your cleanse, you can always go back! Even if it's just for a week, that short amount of reset time will help re-establish habits and remind you of how great you can feel.
#5 – Listen to your body's needs
One of the goals of doing a cleanse is to become more in tune with your body and its needs. Once you have learned to listen, carrying this skill with you post-cleanse will become a new part of your daily routine. You will know when you are full, or if those cravings are real hunger or just a stress response. Celebrate these new skills that will make staying on track easier to maintain.
#6 – Remember your good habits
Throughout your cleanse, you will have worked on replacing your bad habits with good ones. The benefit of having a variety of good habits on hand is that when those bad habits creep back up, you will more easily identify them, and replace them just like you did during your cleanse. Write your good habits down, keep them as a menu of options whenever you need them.
#7 – Continue to eat mindfully
Mindful eating is essential to listening to your body. You can shift into a parasympathetic state (rest and digest). This helps prep the body to receive food, ultimately reducing digestive symptoms and calming the nervous system over time.
Mindful Eating Tips:
Sit down for each meal of the day.
Take 2-3 slow inhales and exhales before eating.
Focus on breathing into your belly.
Smell your food to release digestive enzymes.
Put away screens, phones, and other distractions.
Take at least 20-30 minutes to eat your meal.
Chew each bite around 30 times to increase digestibility.
Be curious, ask yourself, "What is it like to eat this food?"
#8 – Give yourself some room for mistakes
To make sustainable changes, allow yourself the leeway to eat foods without restriction, stress, or shame around them. For example, let's say you are with a group of friends & family for a potluck. There is nothing on the table without dairy, nightshades, or sugar – all foods you have been trying to avoid. If you know you do not have a severe allergy to these foods, and you know you might feel a little crummy after eating them, this is a situation where you can give yourself a little slack in the name of enjoying a social situation around food. This is a much better alternative than becoming stressed and anxious around what you should and should-not eat. The modern food landscape is complicated and difficult, so be compassionate to yourself!
Thank You
It has meant a lot to me to share this diet cleanse blog post series with you. I hope that you have gained some helpful insight into the many health benefits of dietary changes. Ideally I have spiked your interest in trying one yourself! If you still have more questions or are wondering which cleanse would be best for you, scheduling a nutrition appointment is a great way to get your there. This could be your year to make sustainable health changes, instill new habits, and clean up that gut!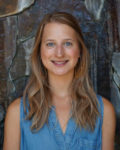 Mary Bailey, RDN, MS is a Portland nutritionist who believes you can be healthy and enjoy food. Mary will help you learn to trust and feel comfortable with your body with empowered, knowledgeable food decisions. She received her Masters of Science in Holistic Nutrition through the National University of Natural Medicine where many of the ND's at the clinic also completed their education. Learn more about Mary
To schedule an appointment with Mary or any of our providers, please contact us at 503-956-9396 or [email protected]
Photo courtesy of Unsplash