This post is part of our multi-part blog series – New Year, New Gut.
Explore the benefits and process of improving your health with a diet cleanse.
What to expect during your diet cleanse
Beginning of the Cleanse
When starting a cleanse, it is important to know what symptoms might arise during the process. Depending on your previous diet, a drastic shift can have mild to significant changes on body chemistry. For example, if you previously were eating the "Standard American Diet (SAD)" high in refined sugar and carbohydrates, then shifted into a diet high in whole foods rich in fiber and low in sugar, then your digestive system and taste buds will shift as well. Although there is a slight "hump" to get over in the beginning, the days become increasingly easier as your body becomes adapted to your new eating habits.
What to expect in the first week
The time frame of this transition period varies between individuals, and can last anywhere from 3 days to a week. Below is a list of symptoms you may experience within the first week of your cleanse.
Fatigue
Poor Sleep
Frequent or a change in bowel movements
Passing gas
Headaches
Flu-like symptoms
Cravings
Acne or skin breakouts
General crankiness
The symptoms experienced during these first few days to a week can easily resemble withdrawal symptoms. It is no joke that certain food groups can be addictive. The key here is not to get discouraged when these symptoms arise. It is a big step to make dietary changes, especially ones that can be as drastic as elimination cleanses. Although it may seem like these changes might be doing your body more harm than good during your transition period, it is important to persist. It will get easier.
Things to consider:
During the first few days, your body is transitioning into handling different foods than you normally might be used to. Symptoms may come up at this time, but they are completely normal. You might feel worse before you feel better.
These initial symptoms can last anywhere from a few days to a week, so be patient. If you need extra support, talk to your nutritionist about adding digestive enzymes or a botanical digestive tincture before meals to assist with digestion.
Depending on which cleanse you chose, you may also experience a shift in energy use as you transition from a diet high in carbs and sugar, to a diet high in protein and fat. This transition can often cause side effects that might make it seem like your cleanse is not working. However, after a short while, your body will adapt.
Middle of the Cleanse
Congratulations! By now you will have made it over the hump and have successfully transitioned into a stronger state of health. You should begin feeling all the beneficial effects of your cleanse in this time period. If not, do not get discouraged! The amount of time it takes for people to feel the physiological benefits of a cleanse varies, but with persistence, it will happen. Below is a list of beneficial changes you might experience in the middle portion of your cleanse:
Increased energy
Clearer mind and increased focus
Decreased inflammation
A change in taste buds to crave whole, unprocessed foods and less salt and sugar.
Reduction in digestive reactions to foods such as bloating and gas
Regular, formed bowel movements
These physical changes might be something you have never felt before. Enjoy them! The longer you follow your cleanse, the more healing and habit formation will occur. Imagine how you felt prior to the cleanse. Use this motivation to carry you forward even after you are finished with your cleanse.
Physiological and Psychological Changes
So what changes have occurred in my body? At this point, you have eliminated all potential triggers that could be causing anything from gut dysbiosis (an imbalance of healthy gut bacteria), leaky gut, chronic inflammation, and more. By now, your gut bacteria has started to rebalance, your gut mucosal layer has been reforming to seal-up those tight junctions, and your immune system has started to relax, decreasing inflammation and the symptoms associated with this. Again, the longer you follow your cleanse guidelines, the more healing will occur.
Along with physiological changes, you will start experiencing psychological changes as well. When you make the effort to replace bad habits with good habits, you "rewire" your brain to reinforce this beneficial behavior. Take a moment to really experience how good you feel. This internal reward will reinforce your new eating habits further. With consistency, these newly formed habits will become part of your routine as those late night dessert cravings, for example, diminish without a second thought. (1)
The main goal for your cleanse is to instill lifelong eating habits that will support a healthier you. This is not a quick fix, but more of a way to jump-start a new way of life. This is not a "fad diet" that will lead to unhealthy quick weight loss with subsequent weight gain right after. This is a chance to instill healthy habits that can be implemented for a long-term journey towards healthier eating. Take this opportunity for the New Year to make those changes you've been meaning to make.
Potential Pitfalls
With support from your nutritionist, friends, and family, it will be easier to stay with your cleanse. However, life happens, and you might slip, either by accident or because a food might have been too good to pass up. Either way, it is important not to beat yourself up about it. The most important step if this happens is to assess why it occurred, so that you will be more prepared next time. Maybe you didn't have a strong enough support system to check in with, or maybe you forgot about your goal, which is important to frequently revisit often. Whatever the cause, by addressing it, you will more easily be able to overcome that obstacle when it occurs again. Every experience with food is an opportunity to learn and grow.
If an eliminated food makes its way into your diet during your cleanse, restarting may be necessary depending on the quantity, the condition you are trying to address, and the goal you have set for yourself. It is important to reach out to your nutritionist to determine next steps. Remember, if you decide on a cleanse for 30 days, that's just 30 days out of your entire life that you might have to give up some foods. The results are 100% worth it.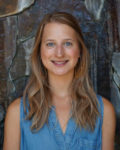 Mary Bailey is the Registered Dietitian at Heart Spring Health in Southeast Portland, Oregon. She completed her 1,200 Dietetic Internship hours with a variety of experienced RD's throughout the Portland area, covering a wide variety of conditions and populations. She received her Masters of Science in Holistic Nutrition through the National University of Natural Medicine where many of the ND's at the clinic also completed their education. Along with continually learning, Mary spends her time exploring the outdoors, cooking, spending time with friends and family, and traveling. Learn more about Mary
To schedule an appointment with Mary or any of our providers, please contact us at 503-956-9396 or [email protected]