I woke up to the sun shining and the birds chirping.  My fridge was scared so I knew it was a Farmer's Market day.  I live in Hillsdale and the wonderful Hillsdale Farmers Market is just a short walk away.  I may be biased, but this is by far my favorite Farmers Market in Portland.  Located in the parking lot near Wilson High-Rieke Elementary, folks from all over frequent this market.  I recently met a chef who said this was her favorite Farmers Market because it was more small scale with a variety of choice.  I would have to agree.  It is always a pleasant experience to walk through this tiny market.  I see the same friendly and familiar faces offering glorious samples and colorful produce.
On this Sunday, I grab a drip coffee and stroll slowly so as not to miss anything.  Feeling like I haven't seen the sun in weeks, I am temporarily blinded by its brightness, but soon adjust.  The colors of the produce pop in the sunlight, making the stands look like works of art.  I did not have any recipe in mind as I walked through the market, but I knew I would be inspired by one thing or another.  And there it was.  A brilliantly purple cabbage was calling to me.  Probably the most beautiful cabbage I've ever seen (if a cabbage could be called beautiful!).  A batch of sauerkraut was in order.  My love of fermented foods has been a recent occurrence after a two-hour class at National College of Natural Medicine (NCNM)  about the health benefits of fermented foods, and then another two-hour cooking class about how to make sauerkraut.  I was sold.  Cabbage in hand, I trekked home to start fermenting!
Purple Cabbage Sauerkraut Recipe (fermented):
1 head red cabbage

1 tablespoon salt

1 tablespoon caraway seeds (or other flavorings such as mustard seed, pepper, bay leaf, juniper berries, etc.)
Directions:
Begin by removing the outer leaves of the cabbage if they are looking wilted or dirty.  If they look ok, at least wash them before chopping up your cabbage. 
Chop the cabbage into ribbons, ½ inch or less thick.  Be sure to save a large leaf to place on the top of your fermented cabbage.  Cut out the dense knob and discard.
In a large bowl, toss the sliced cabbage with the salt and let sit for 30-60 minutes until it starts to sweat.  I often massage my cabbage bit in with the salt for a little bit in order to speed up this process and release its liquid.
Mix in the caraway seeds, herbs, or other ingredients you've chosen to add. Place everything, including the extra liquid, into your 1 quart mason jar.
Press down very hard on the cabbage mixture. I usually use a thick wooden spoon or a small bottle that fits into the head of the mason jar in order to get all of the air bubbles out of the mixture.  You'll notice you'll get some liquid to pool at the top, which is good. After you feel that its been compressed enough and you no longer see any air bubbles you'll need to place something weighted over top of the mixture.  I usually fill a Ziploc bag halfway with water to lay over top the cabbage.
Over the course of the next hour or two, press down on the weight a few more times to release more liquid.  You'll want all your cabbage to be under liquid, and the salt will continue to do its magic and release that liquid. 
If after several hours or overnight you can't get the liquid high enough, add a little purified water just to cover it at least an inch.  Stir to mix in some of the salt into that water.
Place your weight of choice back in the cabbage so that it creates an anaerobic environment and allows fermentation to occur.
Cover with a clean towel to prevent anything from getting in and let sit for 2-3 weeks.  Feel free to taste-test your sauerkraut every few days to gauge how to process is working.  If it doesn't taste fermented enough after 2 weeks, let it sit another week.  The process should take an average of 10 days, but it varies based on room temperature.
White mold may develop near the top, which you can just skim off.  Once it gets a nice tangy flavor, put the lid on and place in the fridge and it is ready to enjoy!
Sauerkraut makes a great side dish, tossed in salads, added to a taco, as a sandwich topping, or simply enjoyed on its own.
http://fermentationrecipes.com/red-cabbage-sauerkraut/487
Health Benefits of Sauerkraut:
Increases digestive health

Boosts circulation

Supports heart health

Quick energy booster

Stimulates the immune system

Strengthens bones

Reduced cholesterol levels

Anti-inflammatory

Protects against certain cancers

Improves vision and skin health
Nutritional Value of Sauerkraut:
Dietary fiber

Probiotics

Vitamin A

Vitamin C

Vitamin K

B vitamins

Iron

Manganese

Copper

Sodium

Magnesium

Calcium
http://www.organicfacts.net/health-benefits/other/sauerkraut.html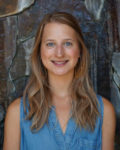 Mary Bailey is the Registered Dietitian at Heart Spring Health in Southeast Portland, Oregon. She completed her 1,200 Dietetic Internship hours with a variety of experienced RD's throughout the Portland area, covering a wide variety of conditions and populations. She received her Masters of Science in Holistic Nutrition through the National University of Natural Medicine where many of the ND's at the clinic also completed their education. Along with continually learning, Mary spends her time exploring the outdoors, cooking, spending time with friends and family, and traveling. Learn more about Mary
[Photo taken by Mary Bailey]